FM AM Antenna Description
With this high-quality short rod aerial with sport design you have the possibility to replace the old one.
The aerial has a compact design and small length. Due to the design, this antenna is a convenient option for a fast conversion.
The high quality offers good reception and is perfect for a variety of vehicle models.
FM AM Antenna Technical Data:
✔ Length: around 6,29 inches/ 16 cm
✔ Length with external thread: 6,49 inches/16,5 cm
✔ Color: Black
✔ Band: FM/AM
✔ Thread type: M6
✔ Material of the external thread: Rubber mast
✔ Supports GPS/GSM/Navi
✔ 16V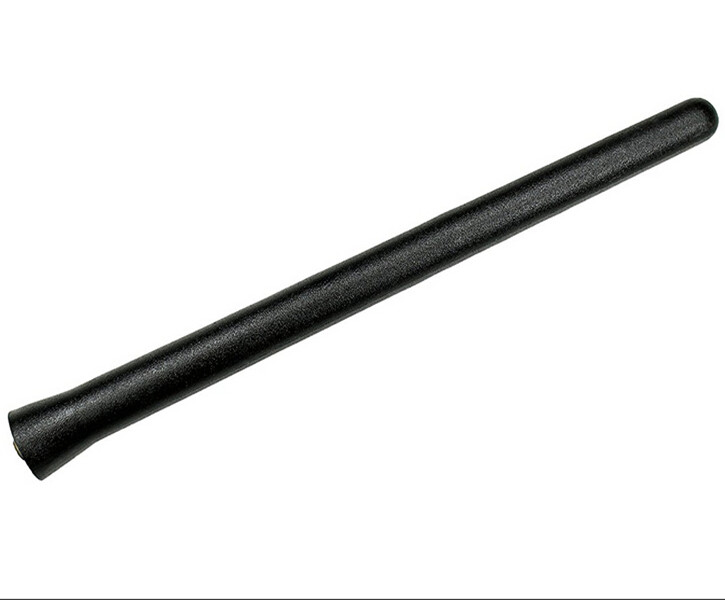 FM AM Antenna Compatible with the following vehicles
Alfa Romeo, Audi, BMW, Citroen, Chevrolet, Daewoo, Dacia, Daihatsu, Ford, Fiat, Honda, Hyundai, Isuzu, Jeep, Kia, Lancia, Land Rover, Mazda, Mercedes, Mitsubishi, Nissan, Opel, Peugeot, Renault, Rover, Saab, Seat (NOT COMPATIBLE WITH SEAT LEON BJ 2009), Skoda, Subaru, Suzuki, Toyota, Volkswagen (VW), Volvo
Delivery Content:
1 x Short rod Aerial with external thread M6 (Black)
Adapter-Universe is a since 10 years existing German brand of the company Tradefox Ltd., that deals with high-class adapter and automotive radio accessories. . By choosing us you gain a flexible and qualified partner for making the best out of your future plans.